A road trip with your canine is a terrific opportunity to spend more time with them. It allows your pet to see, hear, and smell new things. Humans have six million olfactory receptacles, but dogs have 300 million. So it's understandable that dogs like the intensive sensory stimulation of a vehicle journey.
Remember to carry all of your pet's necessities when planning a trip with them to guarantee they are as relaxed during the journey. For example, bringing your dog along on a beach trip or a weekend of hiking may make your holiday even more delightful. And, just as you have certain supplies for your excursions, there are specific travel goods for dogs that may help make journeys safe, enjoyable, and straightforward.
Earth Rated Dog Poop Bags
Product Description:
Picking up dog waste isn't everyone's favorite aspect of the job, but it's necessary for various reasons. Even if you wipe up after your dog, having dog poop bags fail, explode, and leave a mess on your hands may be an annoying experience. Earth Rated dog poop bags are perfect dog travel poop bags compared to standard ones. Their handles are made to make it easy to discover the open end of the bag, and they're also easier to tie tight than bags without handles. 
They're much easier to transport once they've been filled. These pouches are also extra-wide, making them suited for large dogs, and they can serve as litter box cleaners. The poop box looks like a tissue box, fits in your car's glove compartment, and dispenses single bags that don't fit in roll holders. The bags are oxo-biodegradable and made from recycled materials.
Earth Rated provides two distinct types of environmentally friendly bags. Earth Rated Lavender Poop Bags are one alternative. Still, they also have new corn-based Compostable Dog Waste Poop Bags that are produced with all-natural components and disintegrate fully in around 40 days. They satisfy the gold level for eco-certification.
Bioplastics are biodegradable pet waste bags that look, feel, and behave like plastic but are created from renewable resources like plant starch and are engineered to break down through microbial activity. It takes three months in a commercial composting operation. However, depending on the climate and state of the composting environment, the procedure might take 180 to 360 days if the bag is approved for home composting.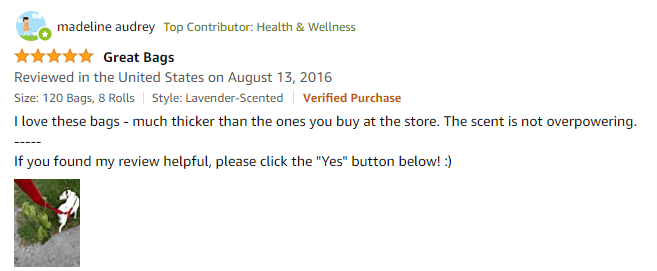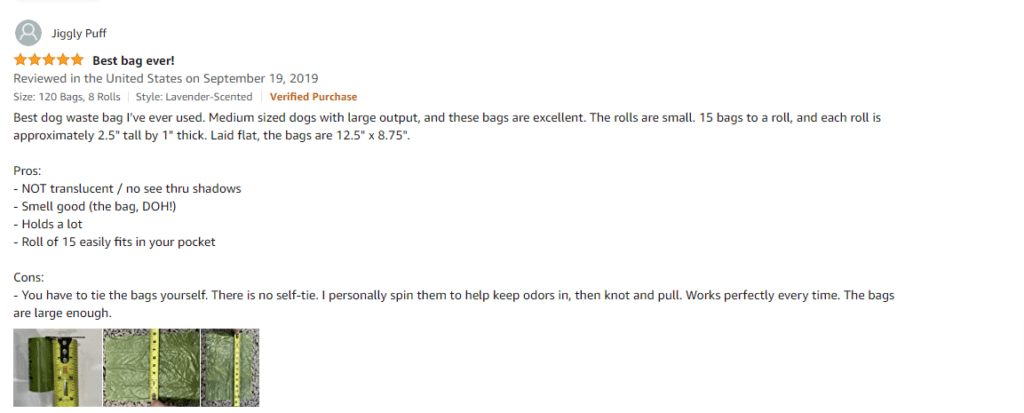 Product Description:
The URPOWER dog seat cover with side flaps protects your backseat and car door from damage. In addition, side flaps with an up/down zipper make it simpler for older dogs to enter and exit the vehicle. It may also be used as a dog vehicle hammock, a dog bench seat cover, or a luggage liner in the trunk.
This URPOWER dog car seat cover is made of 4-layer materials and is 100% waterproof to protect your seat from dirt, fluids, hair, or any other filth. It is also robust to avoid damaging your leather seats and is comfy for extended road trips. There will be no more unending sweeps with this product.
This pet seat cover offers four layers of protection to keep your dog from slipping when you hit the brakes. The dog cover includes:
A non-slip backing.

Adjustable headrest anchors.

Seat anchors.

Two seatbelt holes to keep your dog secure.
To secure your dog, utilize the two connected dog seat belts.
The dog back seat cover may be removed or installed in seconds. You may learn how to install it. It's simple to clean with a moist cloth or vacuum cleaner. Every pet lover will appreciate the pet car seat cover as a gift.

Kurgo No Spill Dog Travel Bowl
Product Description:
This dog travel bowl is ideal for pets who are always on the road. Keeping your dog hydrated and rejuvenated when driving is critical, but stopping isn't always possible. This dripless water bowl keeps your dog watered and fed while going without making a mess.
This colorful silicone bowl is angled like a wedge to keep it level on a car seat. It also features a broad lip to keep water from splattering all over the place. Although water may splash out on uneven roads or sharp corners, it works rather effectively. It's easy to stuff into a backpack or put into luggage, thanks to the soft silicone. This dog bowl is not for everyday use, but you'll be pleased to have it while traveling. 
The Kurgo can be zipped up into a little triangular carry case that fits into your handbag, backpack, or pocket when not used, as the name indicates. The dog bowl will unfurl adequately, ready to use, no matter how clumsily you zip it away. Because of its size and form, it's ideal for storing until you need it. It carries enough food or water to keep a large dog happy at 7 inches tall. Because the walls are soft, you may roll them down to give your little puppies easy access to their food. 
Some dog owners may believe that an ordinary bowl will be enough to contain water and that spending money on a specific dog water dish is unnecessary. On the other hand, animal experts believe that having a no-spill dog water dish is just as important as using a dog feeding bowl. The innovative wedge form of Kurgo's splash-free wander bowl guarantees that the dog water dish sits level on the seat and that water does not run out when riding in the car. Fill the container at the start of your trip so your dog may drink whenever he wants.

Active Pets Car Seat Cover for Dogs
Product Description:
Active Pets dog seat cover is a must-have pet accessory if your dog loves to accompany you on lengthy road journeys or fast grocery store excursions. Although the Active Pets Car Seat Cover is universal, it is available in two sizes: regular and X-large. Compact automobiles and cars benefit from the average size, whereas SUVs and trucks benefit from the extra-large size. The seat cover is constructed of Oxford cotton, making it easy to clean and keeping your dog comfortable throughout lengthy drives.
If you're in an accident, an airbag might damage your pet; therefore, it should permanently be fastened appropriately, preferably in the rear seat. This cover covers a front bucket seat with an extra side and front flaps if you're in a truck or vehicle without a back seat.
This pet car seat cover will not slip or slide about, even on rough trips, thanks to two-seat anchors and a non-slip rubber backing. In addition, this car seat cover is available in various colors, allowing you to customize the inside of your car. Four layers of cloth make up the Active Pets dog car seat cover. Because the bottom layer has a non-slip rubber backing, you won't have to worry about sliding the seat cover.


Vastar 2 Packs Adjustable Dog Car Seat Belt
Product Description:
The Vastar Pet Seatbelt is designed to keep a pet safe while driving by keeping them on the seat and away from the center console. The Vastar pet seatbelt is made of high-quality nylon fabric and has a durable zinc alloy swivel clasp and metal clips for years of use.
Traveling with dogs is a popular pastime among dog owners. The dog must be adequately fastened whenever in the car. You must ensure that the dog seat belt you choose is long-lasting, functional, and capable of protecting your pet in the case of a collision.
Unlike dog car seat belts, which employ a harness system, this product allows you to choose a comfortable harness that matches your dog's specific demands. You may use any top dog harnesses with Vastar, most of which will perform well.
The Vastar seat belt, like a conventional dog leash, is constructed of high-quality nylon. You may adjust the strap length to fit your dog's height. The best part about the Vastar Dog Seat Belt is that it is cheap for even the most frugal pet owner. This dog seat belt is long enough to fit large dogs, but it is adjustable, so you may shorten it for smaller dogs or hold your dog in place.

Best Pet Supplies Dog Poop Bag Holder
Product Description:
When you're out traveling with your dog or taking them on a stroll, having a dog poop bag holder comes in useful. Poop bag holders for dogs are generally small and easy to attach to leashes, bags, and strollers and pack away in your car. 
This reusable poop bag is intended for use with pet poop bags. This dog poop bag dispenser connects to your dog's leash and allows you to clean up after them, whether out for a walk, at the dog park, or while driving.
A heavy-duty clip on each poop bag holder allows you to attach it to a leash in seconds. In addition, you may clip it to hiking bags, belt loops, or your keys. These are high-quality plastic that protects the loads while making removal more straightforward.
The poop bag holder is the perfect size to connect to your leash handle without slowing down. These poop bags have a variety of colors to match your leash, harness, or other pet accessories. In addition, these poop bag holders for leashes are compatible with any normal dog poop bag brand and work with most roll sizes, allowing you to save money, decrease waste, and keep your neighborhood cleaner.

Voyager Step-In Air Dog Harness
Product Description:
Some dogs require more than just a simple collar. A harness might be your new best buddy if your dog pulls on the leash, has movement issues, or needs more obvious walking help. Harnesses are available in several forms and applications. For example, this Voyager Step-In Air Dog Harness includes a rear buckle that is ideal for little dogs who cannot wear a front-attaching collar or harness.
This colorful collection of dog harnesses is made of breathable mesh fabric and sturdy velcro to keep your dog comfortable. The hook and loop fastener, buckle, and twin D-rings all work together to provide three levels of protection for your pet.
Unlike leashes, which strain your pet's neck, the Voyager safety harness uniformly distributes pressure across the chest, preventing choking. Walking becomes unpleasant when you struggle to get your dog into its harness.
Don't worry about your dog sliding out of the harness while out on a walk with this simple step-in harness, which guarantees easy, stress-free security. In addition, this harness is ideal for hyperactive dogs who despise wearing harnesses that go over their heads. 

Conclusion
Pet travel gadgets make traveling easier for everyone. Many of the stuff you'll need on a trip with your dog can fit easily in a specific travel pet carrier, suitcase, or weekender bag. Choose a location where you'll keep your dog's travel stuff together, so you don't lose anything and can prevent overpacking.
Before boarding a train, make sure your dog is on a leash. Before leaving town in your car, set up a space in the rear seat for your pet. Packing the required travel gear will help keep your pet comfortable and make getting from point A to point B more fun.